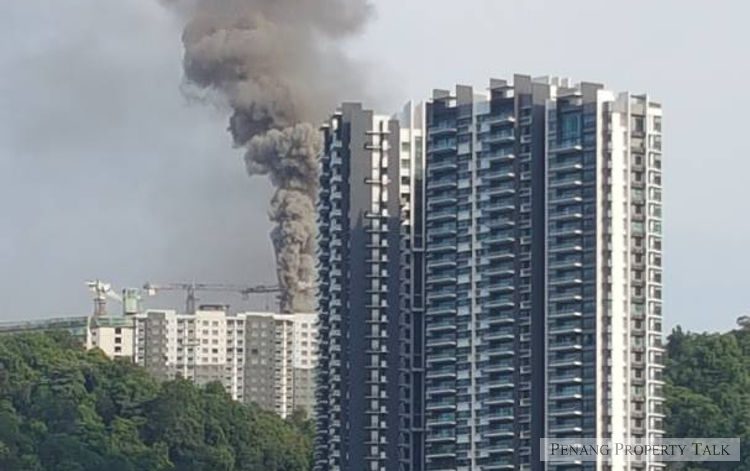 A building still under construction (Tri Pinnacle) at a site in Tanjong Tokong caught passers-by and motorists off guard after smoke started billowing from the premises.
The Bagan Jermal Fire and Rescue Department fire station received a distress call about 5.30pm yesterday on the incident as thick smoke could be seen from the sixth floor of the building.
Soon after the call, several fire engines were immediately dispatched to the scene to put off the blaze.
Other fire engines from Paya Terubong, Teluk Bahang, and Jalan Perak also raced to the scene to assist in the operation.
Upon reaching the scene, the fire personnel also managed to rescue a crane driver who was trapped on top of the 46th floor.
A Bagan Jermal Fire and Rescue Department spokesman said fire personnel managed to put off the fire by 7.15pm.
The cause of the fire is still under investigation.
No casualties were reported in the incident.
Source: http://www.penangpropertytalk.com/2018/04/building-under-construction-in-tanjong-tokong-catches-fire/